Welcome to our site, dedicated to the Timber Industry and Forestry workers who lost their lives while working in the forests, bush landings, timber mills, mill yards and mill rail yards of Western Australia.
The information on this site is organised by timber region, with primary focus on the Southern Forests timber region of Western Australia. Navigate to each of the collections using the menu options above, or click on the links within the following list:
This project began as a simple exercise to research the accuracy and completeness of information on the Memorial to persons killed in the Timber Industry, Forest Department and CALM on display within the State Timber Museum located within the Manjimup Timber and Heritage Park. As research progressed it became obvious that there were a number of inaccuracies and omissions on the Memorial, and the concept of this website was born to provide a record for future reference.
 

 

 

 

 

 

 

 

Axeman cutting the top of the tree in the Karri Forest, Pemberton, Western Australia, ca. 1934

 

 

 

 

 

 

 

 

The cut top of the tree falls in the Karri Forest, Pemberton, Western Australia, ca. 1934
The initial scope of this project is the timber region now commonly known as Southern Forests. It is the intent of the researchers that, over time, the scope of research and content of this website will be expanded to include other timber regions of Western Australia.
Click on the following image to view a map of the C.A.L.M Regions of Western Australia, as defined by the Department of Conservation and Land Management ("CALM"), Como, Western Australia, in its Regional Management Plan 1987-1997.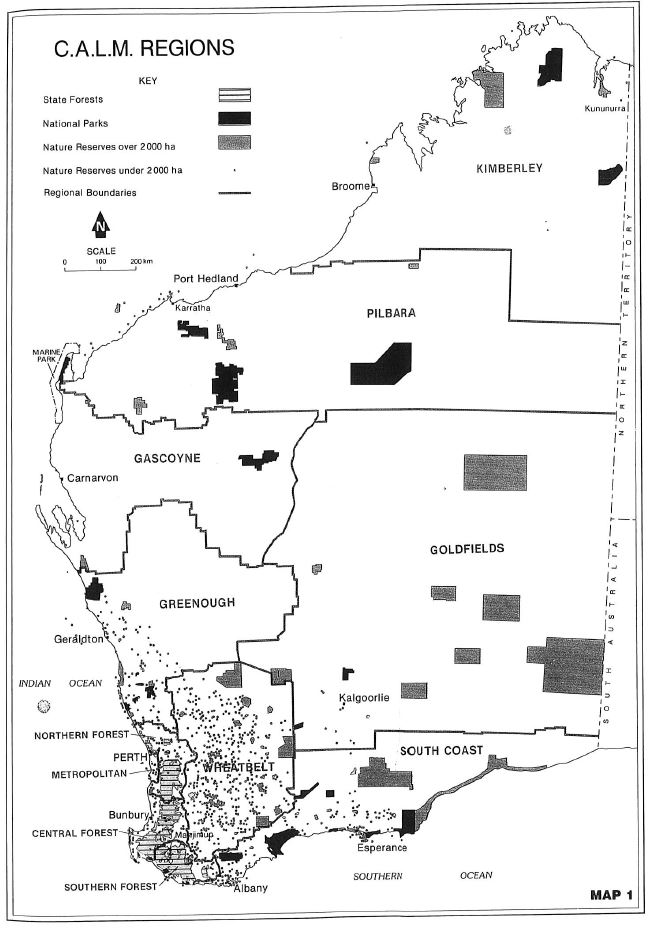 CALM Regions (1987)
Please complete the Contact Form on the Contact Us page should you wish to:
Bring to our attention any errors or omissions
Request the addition of a new name to be added to our database of Western Australian timber workers (e.g. forestry, milling, harvesting, transporting) who have lost their lives in the course of the performance of their duties
Provide additional information or photographs related to any person currently recorded in our database
Provide information that more accurately identifies the timber regions referenced on this site
We will endeavour to respond to your email as soon as possible.